What is Good food for you ?
Something that's good is best allowed to be incredibly delicious. Organic wines, soft local Dutch white cheese, fresh fruit and vegetables - and even salted butter that tastes like you never knew butter could taste. No added junk, 100% pure and above all delicious. Oh yes, and every day the best bread from the Vlaamsch Broodhuys. Are you hungry already?
Wouldn't it be something? You live or work near a place with the most organic, delicious and fresh produce, but you've never been there. Stop by! Check our store addresses for the Good food for you near you.
Good Food For You.
Cheese
Delicious cheeses are prepared with care. At Good food for you you will find a wide range of domestic and foreign cheeses. The tastiest foreign cheeses are imported by ourselves.
Think real Italian Parmigiano Reggiano, Fromager des Clarines from France or a Stilton from England.
But of course also delicious farmhouse cheese from Ravenswaard Cheese Factory and a variety of goat and sheep cheeses from cheese makers such as Mekkerstee, de Klompenhoeve and Bastiaansen.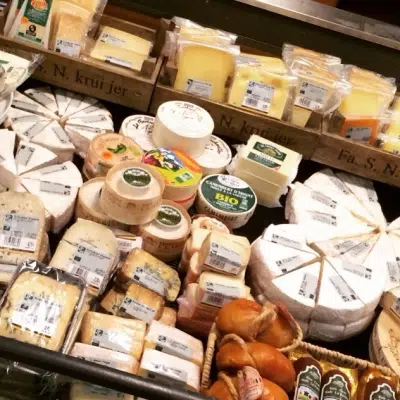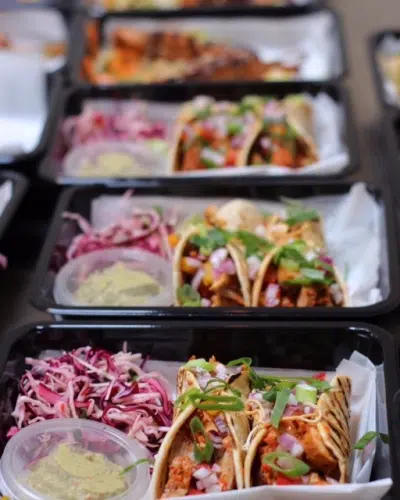 Meat and poultry
Our meat and poultry are of high quality and carry the organic label. The beef is mostly from Limousine cattle that have lived a wonderful life, also the pork and lamb is of the same good origin. Our poultry scratch around in the fresh air and have plenty of space. Where possible we choose meat and poultry with the Demeter label.
All fresh meat is exclusively packaged under the Good food for you house brand. You have also come to the right place for the tastiest Italian and Spanish meats.
Fresh fruits and vegetables
Good food for you chooses every day to offer a wide range, high quality, super fresh and flavorful selection of fruits and vegetables, all of organic or (dynamic) origin.
Together with our supplier we try to choose seasonal products whenever possible. This results in a product with more taste and of course better for the environment.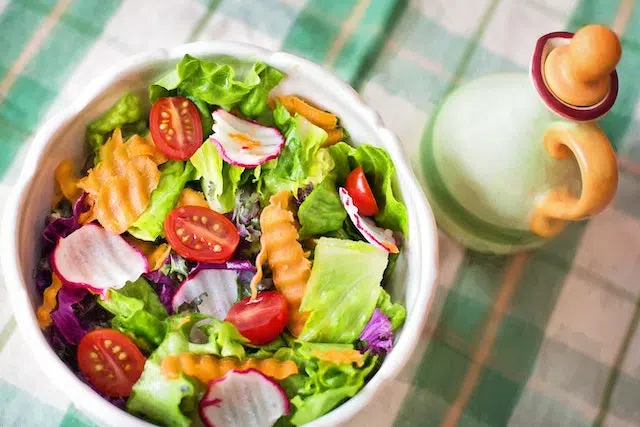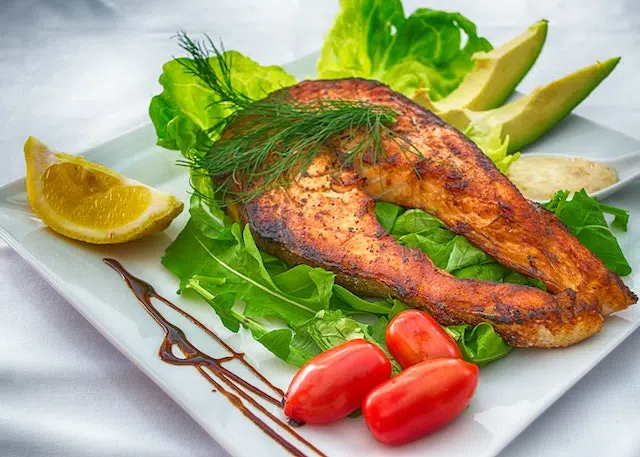 Sustainably caught fresh fish
Our small but sustainable range of fish is of very good quality. In fact, many fish species have a biological yearly cycle. Part of the year they are of excellent quality, but for many fish there is a period when they are better left alone and that is the time they mate. These periods are not always the same and depend on the climate and food supply in the sea.
Want to learn more about eating fish responsibly? Then take a look at www.goedevis.nl, www.visbureau.nl and www.msc.org
Dairy
Our range of dairy products is wide and consists of a selection of the best and tastiest products.
For example, the real dairy from Zuivelboerderij de Weerribben, real farmers French salted cream butter or buttermilk with the taste of yesteryear.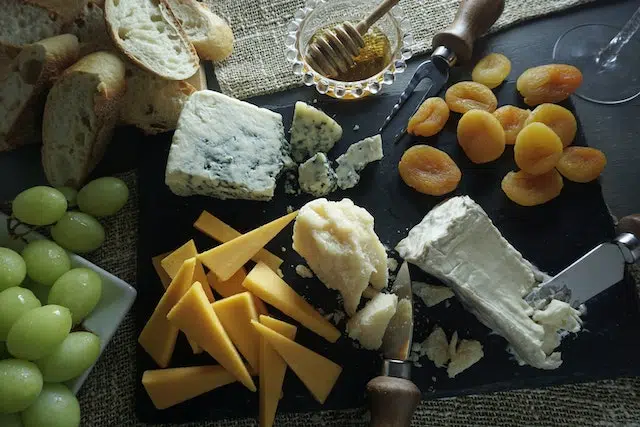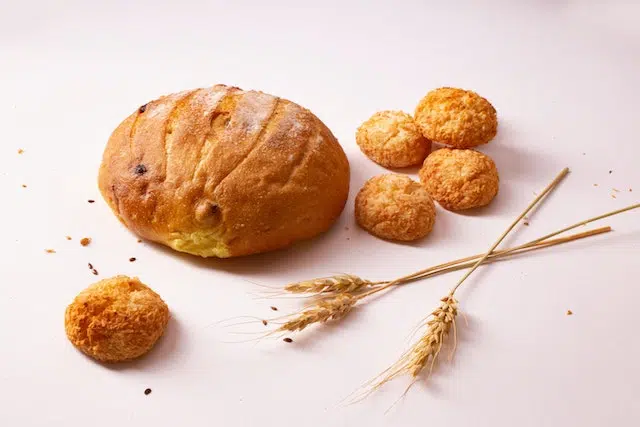 Bread, sweet and savory, pure enjoyment
Our range of breads, sweet and savory, come from the Vlaamsch Broodhuys and are prepared with craftsmanship and care. Firm bread with a crisp, golden brown crust.
The range of Vlaamsch broodhuys is not certified organic, Good food for you has made a conscious choice here for a pure and natural product made with real love and craftsmanship. We choose a truly delicious and artisanal product. Taste and discover the difference! See also www.vlaamschbroodhuys.nl.
Smoked fish from Frank's smokehouse
Frank's Smokehouse smokes delicacies for Good food for you, top restaurants and foodies. With his experience, Frank Heyn has developed smoking from craft to culinary art.
During his time working as a chef in restaurants, he noticed that there was little truly artisanal smoked fish and meat production available. Starting in his backyard, Frank soon had built an extensive clientele of Amsterdam restaurants. Since 2000, Frank's Smokehouse has been located on the Wittenburgergracht in Amsterdam. Here, all smoked fish, meat, poultry and other delicacies are handcrafted. Good food for you carries a large part of this delicious assortment, many of these products come from sustainable fisheries and therefore carry the MSC label. See also: www.msc.org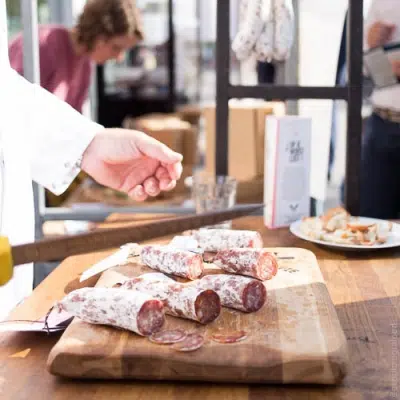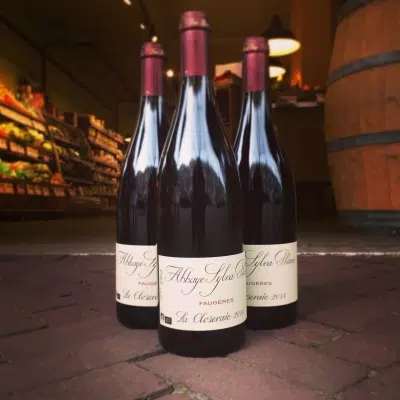 Wines
The wines at Good food for you come from well-known wine regions and countries. All wine varieties are evaluated for their quality and good taste in cooperation with a vinologist. Wine tastings are also held regularly in the stores. Good food for you values close cooperation with its wine suppliers. As a result, most of our wine assortment is available exclusively from us.
Olive oil, balsamic, pasta, etc.
You will find a range of delicious products from Mediterranean regions and countries. From peasant olive oil from Portugal to a refined olive oil from Sicily. The most delicious balsamic vinegars from Modena, from slightly sour to sweet and all aged in wooden barrels according to ancient tradition. Or fresh, handmade pasta. The slow drying process preserves the traditional and unique flavor of the dough. Of course a good pesto cannot be missing, so also here Good food for you has many varieties and flavors, you read, it is actually too much to mention.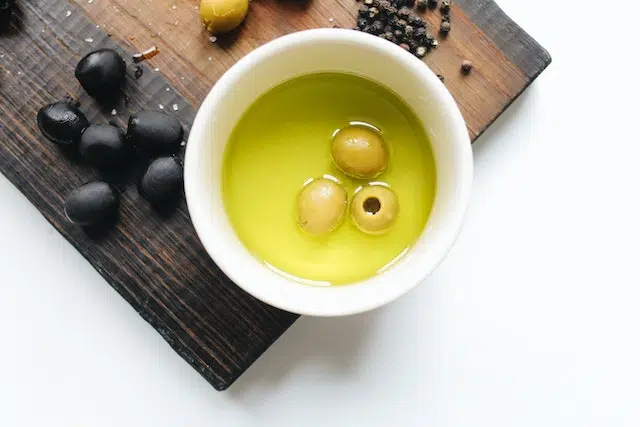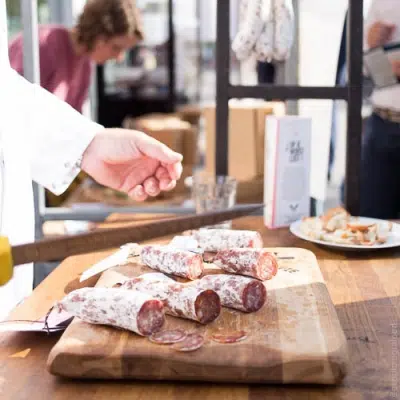 Own import
Good food for you imports a wide range of products, which are not commonly available in the Netherlands, think of the really tasty baby food from Hipp, squeeze fruit and vegetables from Ella's Kitchen, typical English products including the line of organic products from Belvoir, various types of beans and canned bean mixes, or the delicious muesli mixes from Alara Organic and Rude Health. We also import delicious fresh products on a weekly basis.
Good food for you House brand
The house brand of Good food for you guarantees a product of very good quality and taste. Available under the Good food for you brand are various types of olive oil on tap, fresh meat and cheese. In the coming years, the assortment of Private Brand Organic will expand with many tasty products.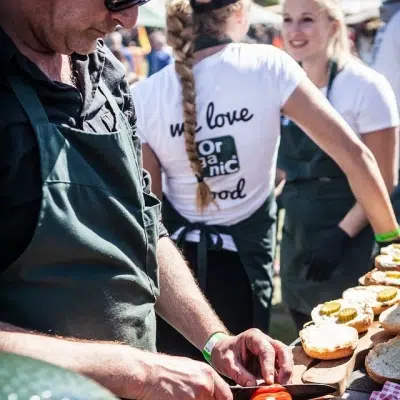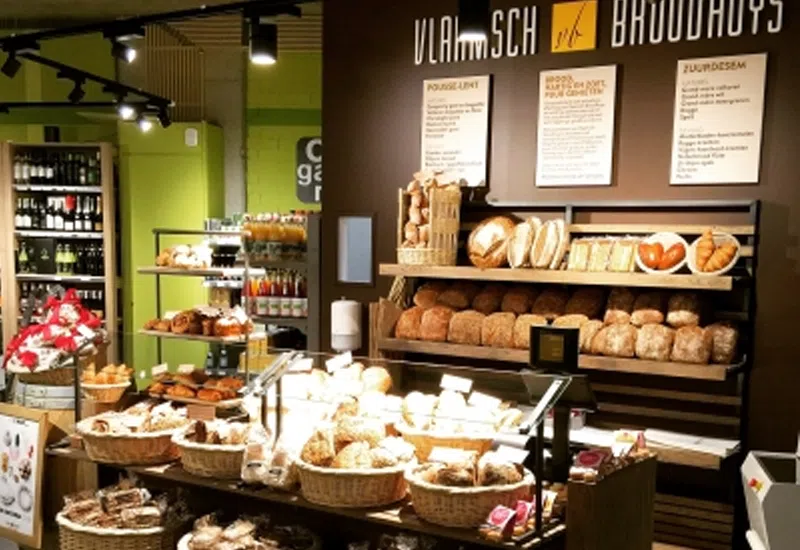 Wide range
In addition to the highlighted products, Good food for you's assortment includes many other products:
Juices, soups, sauces, spices, cakes, sweets, chips and salts, oriental products, chutneys, tea and coffee, jams and honey, spreads (various kinds). And much more.
Come to one of our stores to discover the passion for taste!